Skip to Main Content
It looks like you're using Internet Explorer 11 or older. This website works best with modern browsers such as the latest versions of Chrome, Firefox, Safari, and Edge. If you continue with this browser, you may see unexpected results.
Ordering Books through OhioLink-Video
Ordering a book UC does not own
If an item is not available at Pratt or UC you may be able to order the item from OhioLink.
1. Click the Search OhioLink button at the top of the screen
to check availability for borrowing.
2. Click on link of the item that matches your request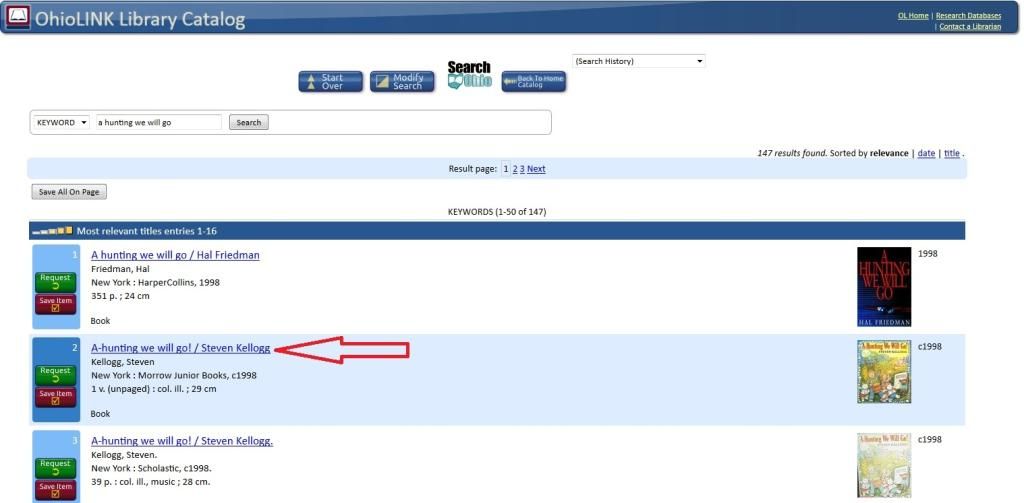 .
3. If the item is available for borrowing, click on Request (
).
4.Select U of Cincinnati from the scroll down bar and click on Submit above information.
5. Choose Guests, login in here and enter this information:
Your Name (full name e.g. Janet Smith)
UC ID Number (5 digit number on the back of your badge)
Choose Pickup Institution school (U of Cincinnati)
Choose Pickup Location (Children's Hosp. Library)
6. Click Submit.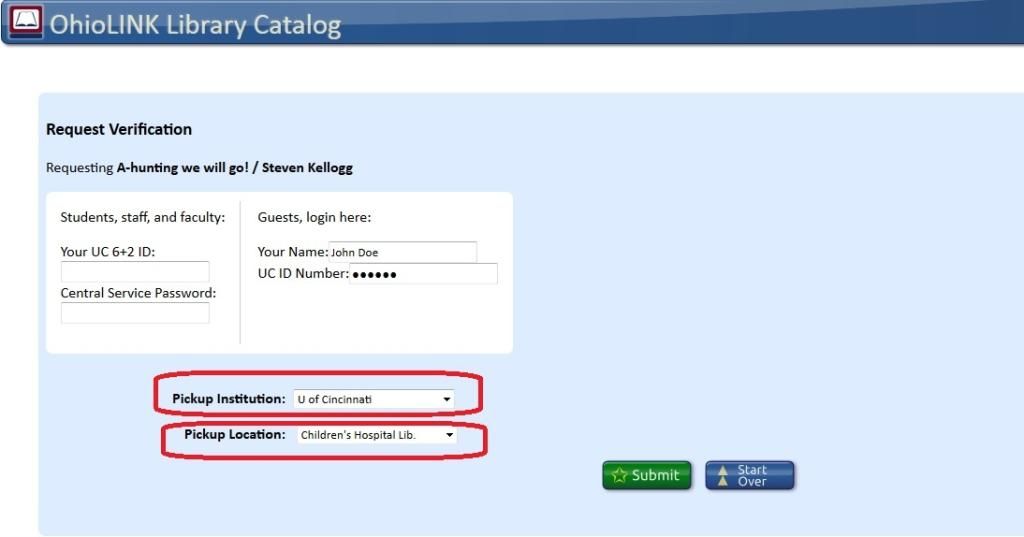 Pratt Library will notify you by email when your item arrives. Most items arrive within 2-3 days but some will take longer. They must be picked up from the Pratt Library in room S9.125 within 7 days of notification. The item will be returned to the lending library if not picked up in that time period.